[MGPC-5610] Naipo Hand Held Electric massager Percussion Therapeutic Massager Cordless Rechargeable Kneading Tissue Massage Machine for Foot Back Neck Shoulder Legs and Body
47% Off
Hurry, there are only item(s) left!
Description
【Cordless And Rechargeable】Powerful and versatile cordless massager features a rechargeable battery, which can hold for a non-stop 1.5 hours use
【Customizable Mode】The handheld massager offers 5 different modes to recovery Muscle, Aches and Pains
【Deep Kneading Massage】The therapeutic percussion massager kneads for total relief of soreness and knotted muscles. Only 800g, easy and convenient to maneuver over the body with an extra long handle for hard to reach areas.
【Multiple Attachments】Deep Tissue, Acupressure, Acupoint Massages with 3 attachments to emulate Shiatsu massage
【Variable Speed】 5 levels of speed can be adjusted to control the intensity, satisfying your needs of self massage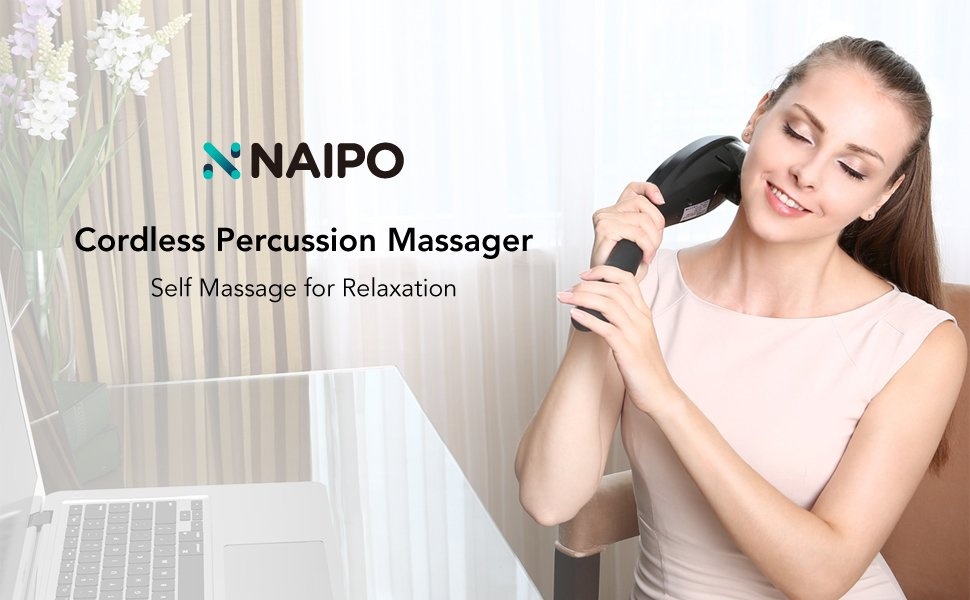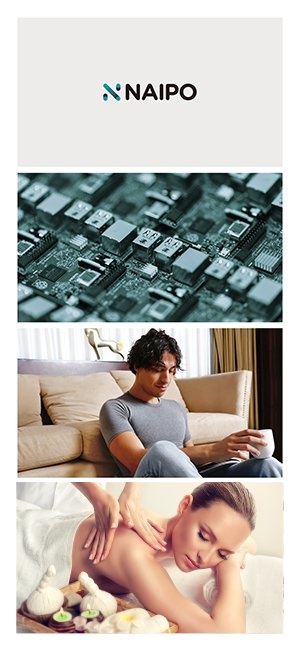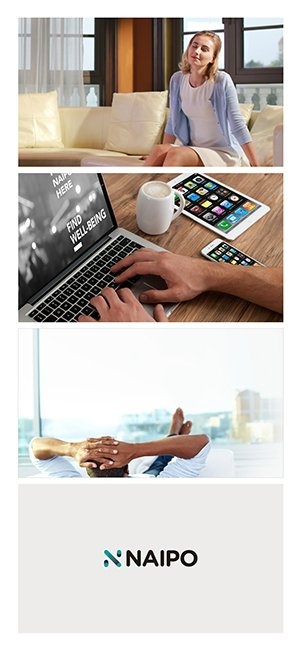 About Naipo With more attention than ever on improving well-being, massage has become a popular treatment. Naipo provides every one of our customers with the most innovative, relaxing, therapeutic, healthy and personal care products. We're committed to creating useful products backed by friendly, responsive service to delight our loyal customers around the world. About Massager's History Massage has developed continuously in China for over 5000 years and become popular in the United States in the middle part of 19th century. Massage involves working and acting on the body with pressure. Techniques are commonly applied using hands, fingers, elbows, etc. The purpose of massage is generally promoted as a treatment for stress or pain. About Tapotement Massage Tapotement is the rapid, percussive tapping, slapping and cupping of the massaged area. It is used to more aggressively work and strengthen deep-tissue muscles. It increases blood circulation and can even help tone muscle areas. Who needs massage? Do you often feel tired after a long day in front of the computer? Do you often feel stressed? Do you often feel pain in your back or shoulders?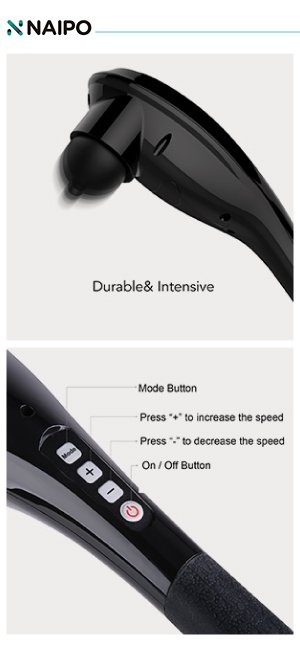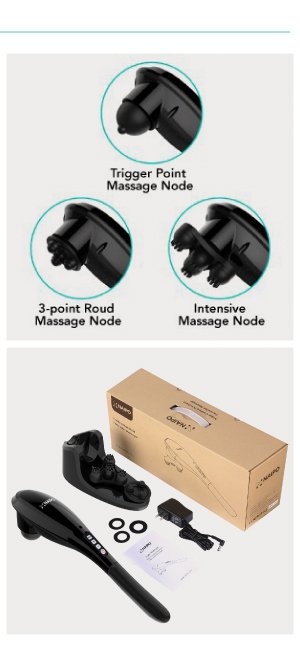 Product Feature: Powerful and intensive, Naipo percussion massager relieves tired and aching muscles, improve circulation and speed muscle recovery. 3 multiple & changeable attachments designed for your different needs in the process of self-massage:Trigger Point Massage Node: Mimic shiatsu massage breaking up muscle knots and adhesions for lasting pain relief at specific trigger points.3-Point Round Massage Node: Deliver a deep massage for most parts of the body.Intensive Massage Node: Improve circulation in larger areas like back, waist or leg. Ideal for yoga and resistance stretching, to restore flexibility.Specialized with 5 kinds of massage modes and 5 levels of intensity to meet your personal needs Special Part: A storage stand makes it easy to store and even easier to protect. The Rubber handle is easy to grip which means you can soothe tense muscles in back, shoulders, quads, hamstrings or calves with great ease.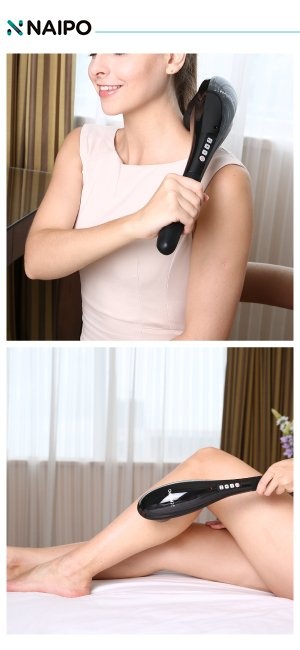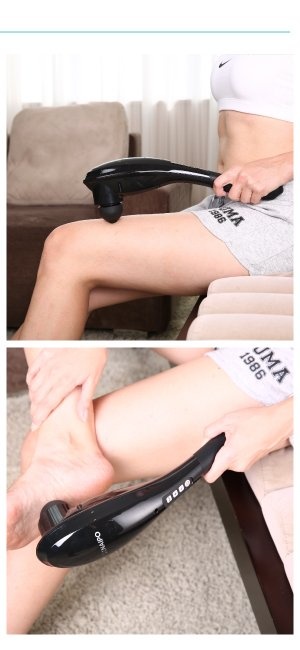 Multipurpose Use: Relaxation of the Whole Body Vibration techniques are used to further relax the client and stimulate the blood flow. The vibration movement both relaxes the underlying muscles and creates a body-wide sense of relaxation.Pain Relief of Muscles The percussion massage helps relieve painful conditions by creating numbness in the afflicted area. Vibration can also help relax muscles surrounding the painful site, which can further reduce the pain. If you can't apply vibration directly to the painful area, try using the technique above or below the injured area. Invigoration for Energy The vibration massage can provide the recipient with a sense of invigoration. The tapotement leaves clients feeling less groggy. Light percussion can be performed before a sporting event to stimulate the blood circulation and leave the athlete feeling a sense of energy. At Home & In the Office After sitting down, enjoy a percussion massage on neck and shoulders while watching TV for relaxation from hard work. On a Journey & In the Gym This lightweight, high-performance model soothes muscle pain fast and with minimal effort. It fits easily to take with and into gym bags, perfect for the spot pain removal within reach at all times.
Text
Tab's Text Content goes here!
You can make text bold, italic or add link using rich text editor.
HTML
Tab's HTML
content

goes here!
You may also be interested in the following product(s)